To celebrate 25 Years of Scotland's Best B&Bs, we are delighted to launch our Best ever competition in conjunction with Historic Scotland.
Simply enter our prize draw for your chance to win a 3-night stay for 2 people at one of Scotland's Best B&Bs, as well as 12 months membership of Historic Scotland for 2 adults. In addition, we will also be offering runners-up prizes for 25 people who will each win a voucher for £25.00 to be redeemed against the cost of a booking for 3 or more nights at one of Scotland's Best B&Bs.
In this blog, we've picked some fascinating Historic Scotland sites which you can explore while staying at Scotland's Best B&Bs. From Linlithgow and Edinburgh in Central Scotland to Jedburgh in the Borders, the history of Scotland is waiting to be discovered around every corner. Stay tuned for more blogs about Historic Scotland sites where you can stay at our B&Bs nearby.
Jedburgh
This jewel of the Scottish Borders was made a Royal Burgh in the 12th century. Its location just 10 miles from the border with England meant it was often at the heart of conflict and cross-border raids.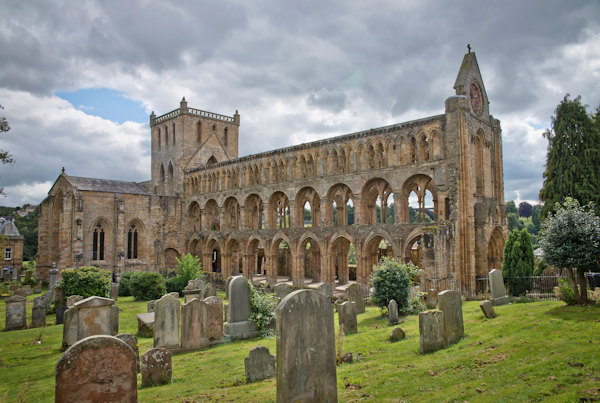 Jedburgh is home to a magnficent red sandstone Abbey founded by David the first of Scotland in the 12th century. Along with Melrose, Kelso and Dryburgh, this is one of the four great abbeys established in the Borders, and is just 40 miles inland from Holy Isle and Lindisfarne. Now in the care of Historic Scotland, Jedburgh Abbey was originally home to Augustinian monks who probably came from France. The town has many historic sights, as well as lots of independent shops and cafes. You can pick up a copy of the Jedburgh Town Trail from the tourist information office.
This part of the Scottish Borders is perfect for walking, cycling, horse riding, golf and other outdoor activities. The Borders Abbeys Way (68 miles) is a long-distance footpath which is recognised as one of Scotland's Great Trails
Jedburgh Abbey - Opening times and tickets
Scotland's Best B&Bs in the area:
Mill House near Kelso
Torbeckhill B&B near Lockerbie
Abbotshaw House near Langholm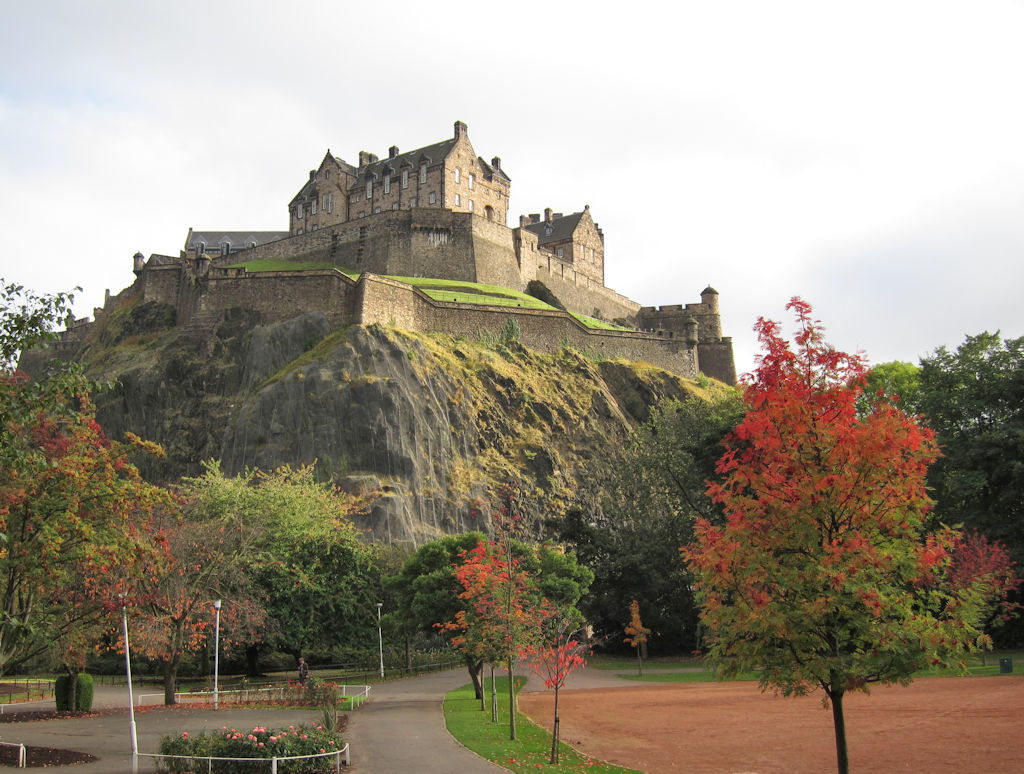 Edinburgh Castle
This impressive castle on top of an extinct volcano dominates the skyline of Edinburgh. Home to The Stone of Destiny and The Honours of Scotland (the Scottish 'crown jewels'), the castle is also home to the National War Museum of Scotland and the Scottish National War Memorial.
Edinburgh Castle opening times and tickets
If you are visiting this winter, be sure to book your tickets for the Castle of Light (19 November 2021 - 9 January 2022) as this will be the biggest light experience Edinburgh has ever hosted. State of the art projections will create a truly wonderful, immersive and unique lighting experience within the castle's iconic walls.
You can also book Christmas Afternoon Tea (selected dates from 3 - 22 December 2021) or Christmas Lunch (selected dates from 9 - 18 December 2021) in the beautiful surroundings of the Queen Anne Room at Edinburgh Castle. Pre-booking is required.
Scotland's Best B&Bs in and around Edinburgh and Linlithgow:
The Town House in Edinburgh
Arden House (2 miles from Linlithgow)
Parkhead House, Hopetoun (7 miles from Linlithgow)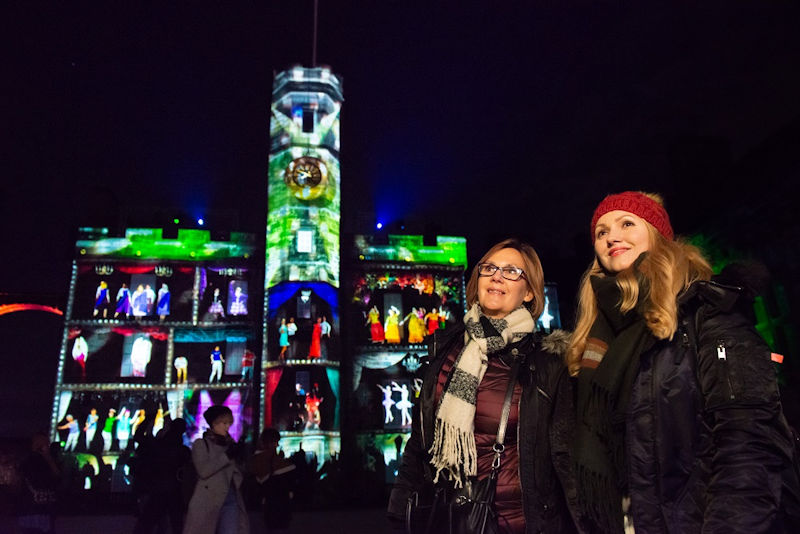 Linlithgow
Just 20 miles from Edinburgh, The Royal Burgh of Linlithgow retains much of its character and charm dating from medieval times. The town and its Palace were known as the pleasure grounds of Scottish Royals for centuries. Originally started in 1424 by James I of Scotland, the Palace went on to be the birthplace of James V and Mary Queen of Scots.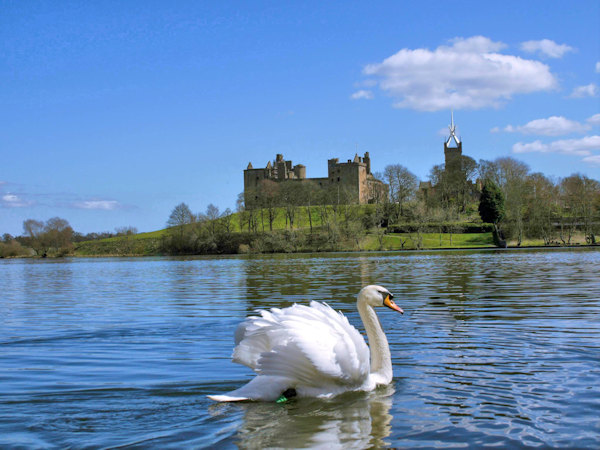 These magnificent ruins are now in the care of Historic Scotland. Outlander fans will recognise Linlithgow Palace as Wentworth Prison in the TV series. It was also filmed in the movie 'The Outlaw King' about Robert the Bruce. The palace sits by the loch which was all part of the royal park and is now a haven for wildlife.
Linlithgow Palace opening times and tickets
Blackness Castle
Just 4 miles away from Linlithgow is the village of Blackness which was the seaport that served Linlithgow in medieval times. Today you can visit Blackness Castle which stands beside the Firth of Forth, and was built in the 15th century by the Crichtons - one of Scotland's most powerful families. In the Outlander TV series, the castle represents Fort William.
Blackness Castle opening times and tickets