We are often asked when is the best time to visit Scotland?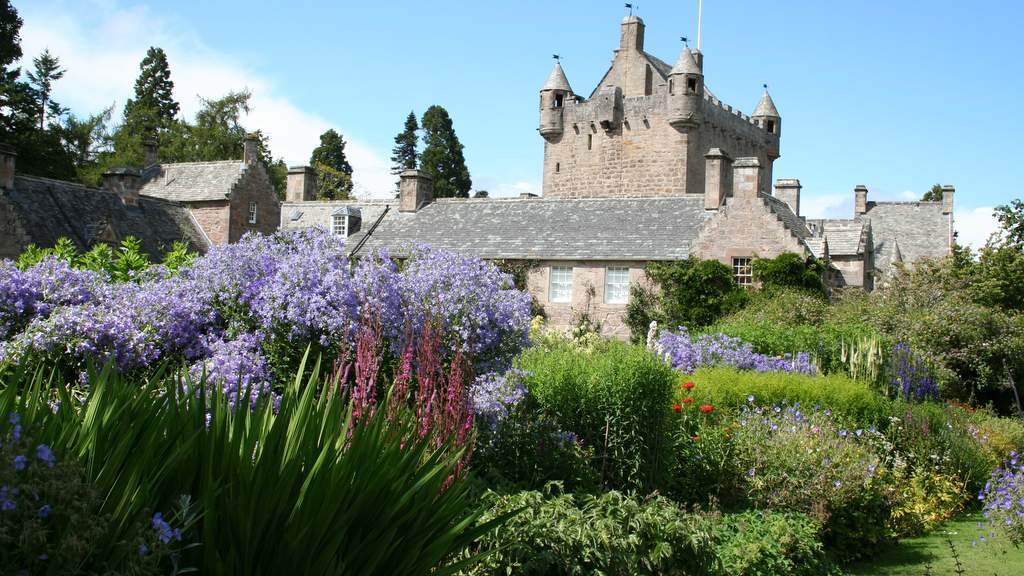 Spring can be the ideal time to visit as the days start to lengthen and nature comes back to life. Gardens and trees can often be very vibrant at this time of year, and it's too early for the dreaded midgies. Most of the visitor attractions such as castles and distilleries will be open daily from Easter to September or October.
From May to September you will be able to attend Highland Games in dozens of locations across the country. The peak tourist season is June, July and August when the weather tends to be warmer and we have longer hours of daylight. Great for packing in extra time to do all the sightseeing you want. Late July to September is often the best time to see purple heather flowering on the hills.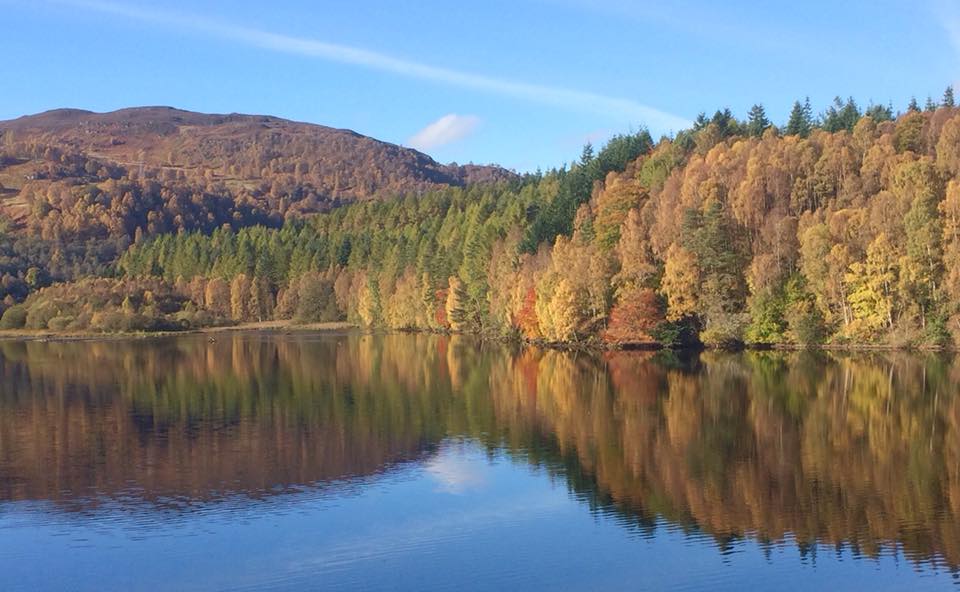 Autumn is a beautiful time for exploring nature especially if you enjoy seeing colourful displays of leaves. From mid September to November, the forests of Scotland become picture postcards. Perthshire is known as 'Big Tree Country' so it's spectacularly colourful in autumn, but don't overlook the Scottish Borders, Central Scotland, Aberdeenshire and the Highlands which also have some superb areas of forest.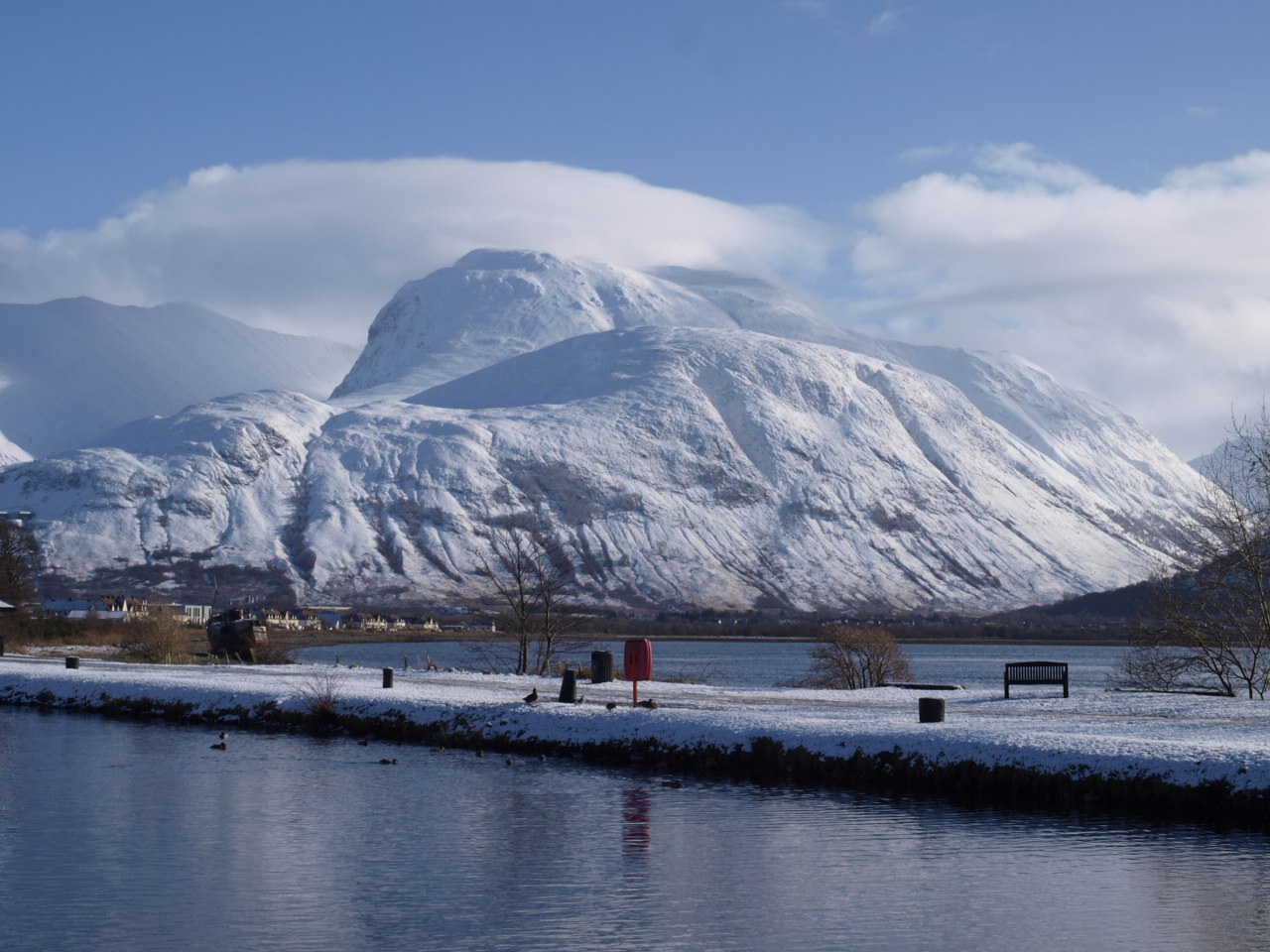 Winter is a quieter time for tourists so it's worth asking about off season rates and special offers. You can enjoy some fiery sunsets at this time of the year and cosy nights by a log fire. With darker skies you might just see the Northern Lights (Aurora Borealis). Why not do some Christmas shopping to get your friends and family some Scottish gifts? December/January is usually the start of the ski season and other snow sports which can last up to late March depending on the amount of snow.
It's always a good time to visit Scotland whatever time of year you choose
so why not book your B&B now?!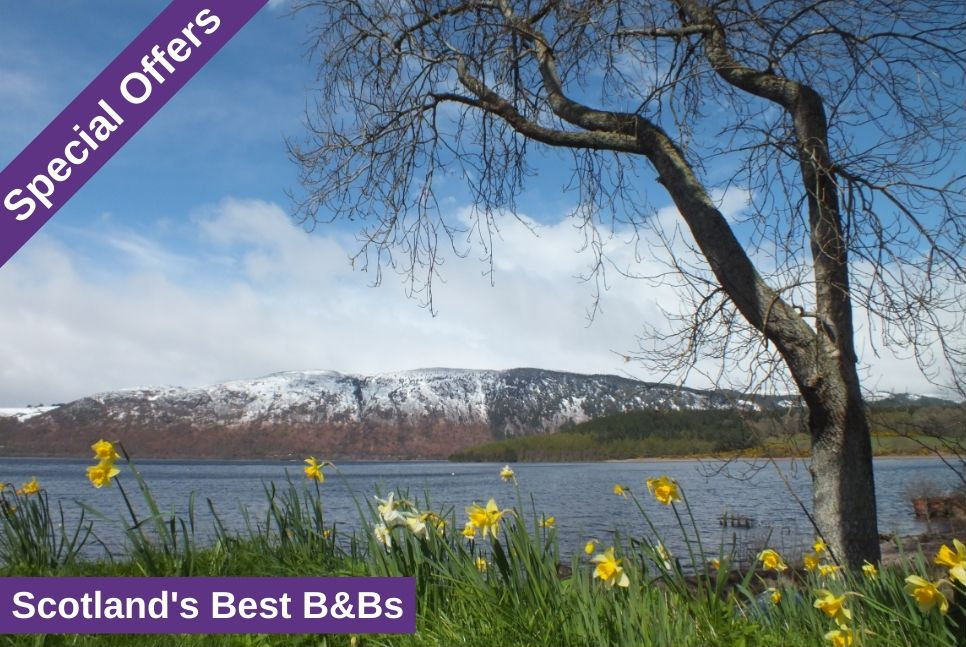 Here's some events that might interest you - some of the most popular annual activities and a few of the more unusual ones too. (You can also see our monthly events calendars)
EVENTS 2020
Many events will be cancelled or rescheduled due to the Covid-19 situation.
January, February and March
Every winter the Siberian Husky Club of Great Britain runs its Sled Dog Rally (25 - 26 January 2020) near Aviemore in the Cairngorm mountains.
Burns' Night is always celebrated on 25 January when we remember the national bard of Scotland with Burns Suppers of haggis, neeps and tatties, plus a dram or two of whisky.
Granite Noir (13 - 16 February 2020) is Aberdeen's crime fiction festival, while SPECTRA is Aberdeen's Festival of Light (13 - 16 February 2020) which cleverly illuminates the buildings of the Granite city.
The Kingdom of Fife has its Whisky Festival (6 - 8 March 2020) in Cupar, while St Andrews hosts its annual International Poetry Festival (3 - 8 March 2020).
With spring coming, look out for the annual Snowdrop Festival in over 60 gardens across the country, and magnificent displays of daffodils (particularly at Brodie Castle in Moray which has over 100 types of daffodil).
April, May and June
May sees the start of the Highland Games season. The Highland Gathering and Atholl Highlanders' Parade (30 - 31 May 2020) at Blair Castle in Perthshire is another sight not to be missed if you want to spot men in kilts!
2020 will be a special year for Arbroath as it celebrates the 700th Anniversary of The Declaration of Arbroath in 1320 starting with a spectacular procession from Arbroath Abbey on 5 April.
The Highland Haggis Festival, the only one of its kind in Scotland, usually takes place in early April in Spean Bridge.
The Scottish Grand National at Ayr Racecourse (17 - 18 April 2020) is a big event on the racing calendar.
The Spirit of Speyside whisky festival (29 April - 4 May 2020) take place around the north east of Scotland, while the Highland Whisky Festival (8 - 15 May 2020) will be showcasing distilleries along the North Coast 500 scenic route.
Hundreds of cyclists take to the roads for the Etape Loch Ness (26 April 2020) and for the Marie Curie Etape Caledonia (17 May 2020) around Pitlochry in Perthshire.
The British Pipe Band Championships take place in Paisley (23 May 2020), while Inverness hosts the European Pipe Band Championships (27 June 2020).
The Mountain Bike World Cup is held every year at Fort William (6 - 7 June 2020).
Scotland's main annual agricultural show, The Royal Highland Show (18 - 21 June 2020) at Ingliston near Edinburgh, is one of the country's biggest events.
The Scottish Traditional Boat Festival (20 - 21 June 2020) in picturesque Portsoy, Aberdeenshire, is always a colourful celebration of our maritime heritage.
July and August
The Highland Games are in full swing every weekend throughout the summer months. For more men in kilts, check out the Scottish Pipe Band Championships in Dumbarton on 25 July 2020.
If you like the great outdoors, then the Scottish Game Fair in July is a popular event in the grounds of Scone Palace (Perthshire).
This year's Scottish Open (9 - 12 July 2020) will be held at The Renaissance Club in North Berwick, East Lothian, and the Scottish Ladies Open Golf will be played there on 13 - 16 August 2020.
August sees the ever popular Edinburgh Military Tattoo (7 - 29 August 2020), Edinburgh International Festival and Edinburgh Fringe Festival (7 - 31 August 2020).
The Scottish Transport Extravaganza with its Vintage Vehicle Rally (11 - 12 July 2020) is a unique event held at Glamis Castle for nearly 50 years. The castle grounds also play host to the Glamis Country Fair & Horse Trials (31 July - 2 August 2020)
Ride the North (28 - 29 August 2020) will be a huge cycling event through spectacular scenery in Aberdeenshire and Moray - now in its 10th year.
The Strathaven Balloon Festival (28 - 30 August 2020) now in its 21st year is a colourful gathering in Lanarkshire with free admission.
The Common Ridings which are colourful equestrian festivals held every year from June to August in 11 towns of the Scottish Borders to celebrate the history of the Borders Reivers.
September, October, November & December
Throughout September you can get access to hundreds of fascinating buildings across Scotland which participate in the Doors Open Days programme.
The Largs Viking Festival (29 August - 6 September 2020) celebrating the last mainland battle between the Scots and Norse is bound to be an exciting week of activities.
Every year the Nairn Book and Arts Festival (8 - 13 September 2020) puts on a huge programme of events with a variety of top authors.
Celebrating Scotland's seafood, the Stranraer Oyster Festival takes place from 11 - 13 September 2020.
The Tour of Britain - the UK's biggest bike race - comes to Aberdeenshire with hundreds of cyclists competing in the 8th and final phase of the week-long challenge to be crowned the champion in Aberdeen on 13 September 2020.
Marathons don't get much more dramatic than the GlenCoe Marathon (6 September 2020) and the Loch Ness Marathon (4 October 2020), but you can also enter for The Dramathon (17 October 2020) if you can manage to get from one Speyside distillery to the next!
The Enchanted Forest (1 October - 1 November 2020) is Scotland's premier light and sound event set in the autumnal splendour of Faskally Wood near Pitlochry, Perthshire.
Gaelic is celebrated in competitions every year at the Royal National Mod which Inverness will be hosting for this year (8 - 17 October 2020).
Not to be missed is the annual World Porridge Making Championship (10 October 2020) in Carrbridge in the heart of the Cairngorms.
The Dundee Mountain Film Festival (26 - 28 November 2020) will inspire you to take to the hills.
December sees a variety of winter illumination events, as well as Christmas markets and activities. Then we celebrate at Hogmanay to see in the New Year with a few drams!