This month's Blog comes from the Auld Post Office near Thurso, who share their love of Scottish gins in their new Juniper Lounge, where you can taste over 90 Scottish Gins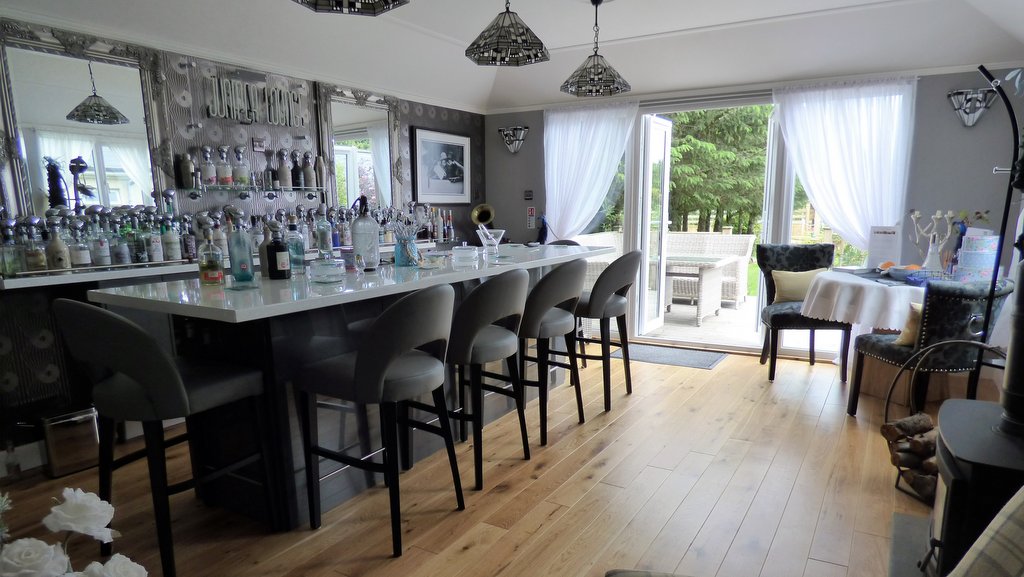 Scotland,renowned for its superb whisky distilleries, has risen to the challenge to produce some very fine batches of the new 'tipple of choice', GIN. It's what everybody wants. The skills and the heritage are already here and Scotland is now producing more than 70% of UK Gin, many hand-crafted and small batch using hand foraged local botanicals. These quality ingredients are giving us an exciting array of different tastes and flavour combinations to tantalise our taste buds.
There are gin guide books, distillery tours, a gin trail to visit them all! Bars in Edinburgh and Glasgow devoted to the juniper led spirit. And here we are in the far north of Scotland in a tiny village called Spittal, where the tasting of Scottish Gin has taken off for our guests staying at the Bed and Breakfast.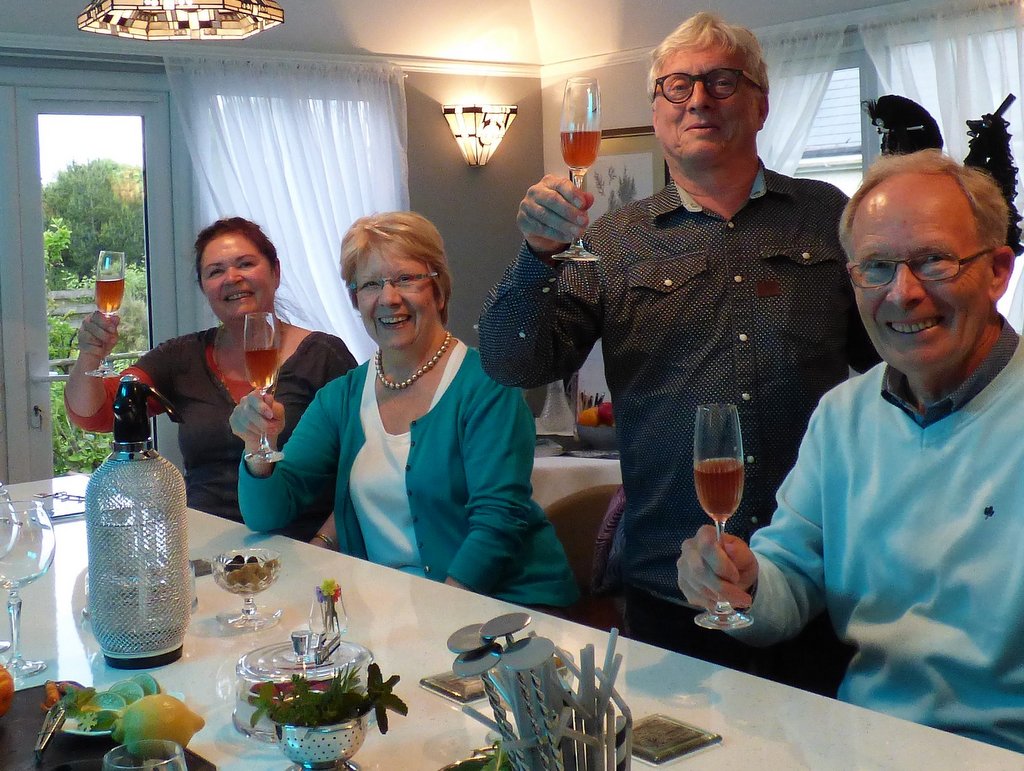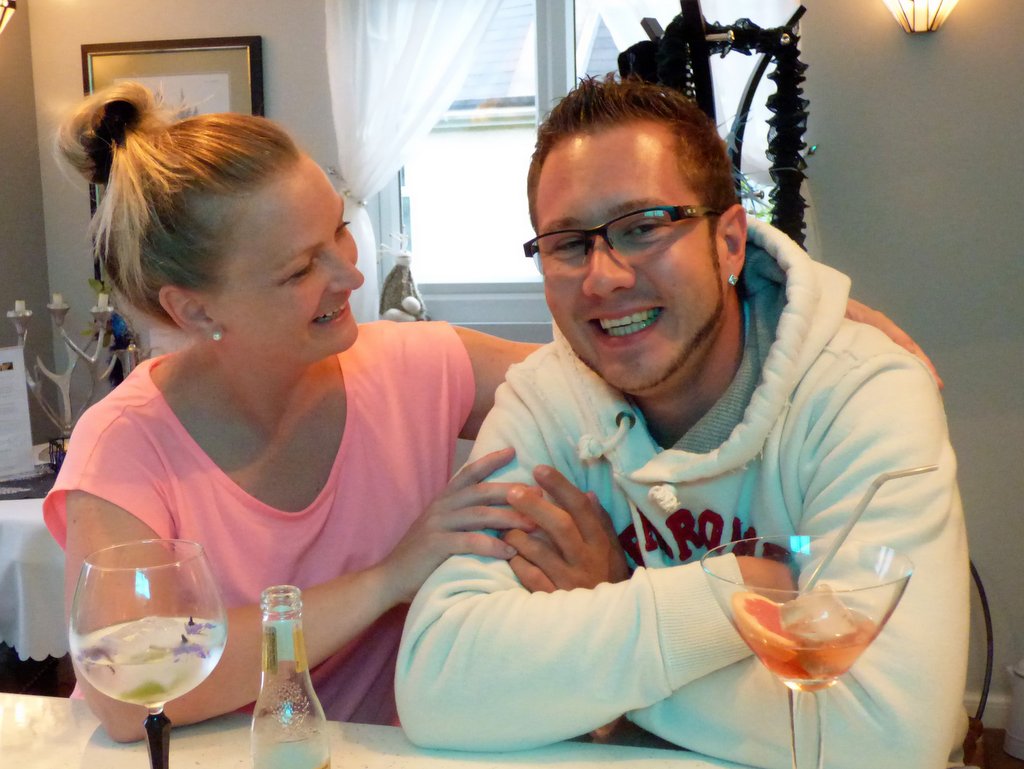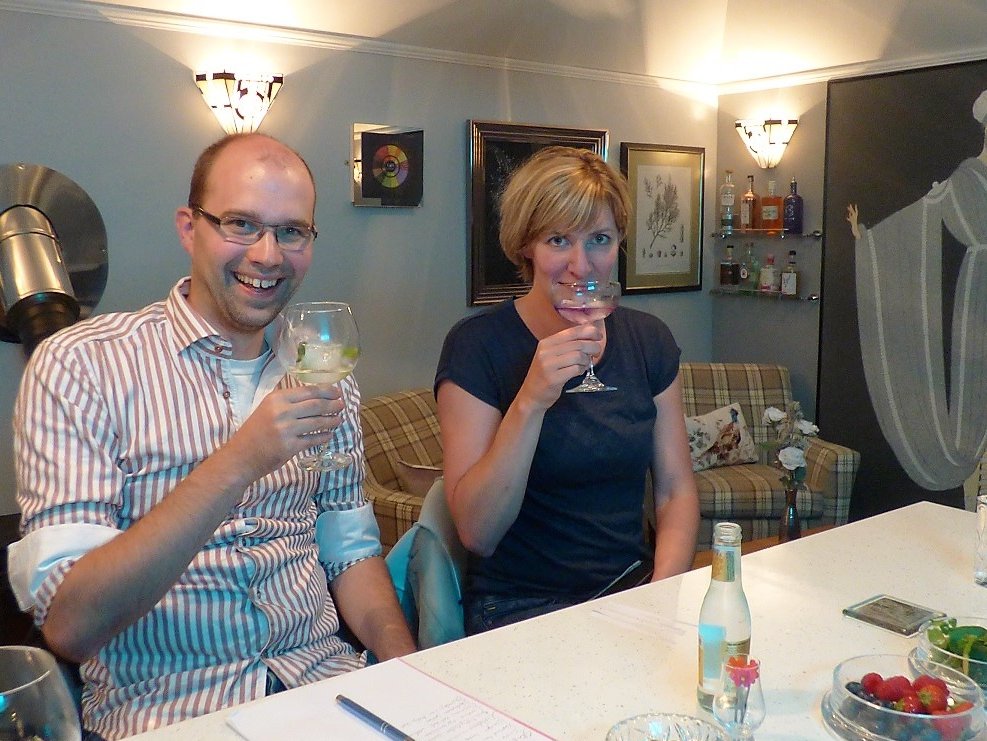 It's an intimate affair, exclusive to guests in residence and only up to a party of six. Our guests are led through the different flavour profiles, nosing essences that are evident in the botanicals contained within the gins. They're easier to recognise when your nose has already had a hint of what's to come. Taste and flavour are a world apart, and yet we do both every time we eat or drink and never seem to pay much attention to the difference.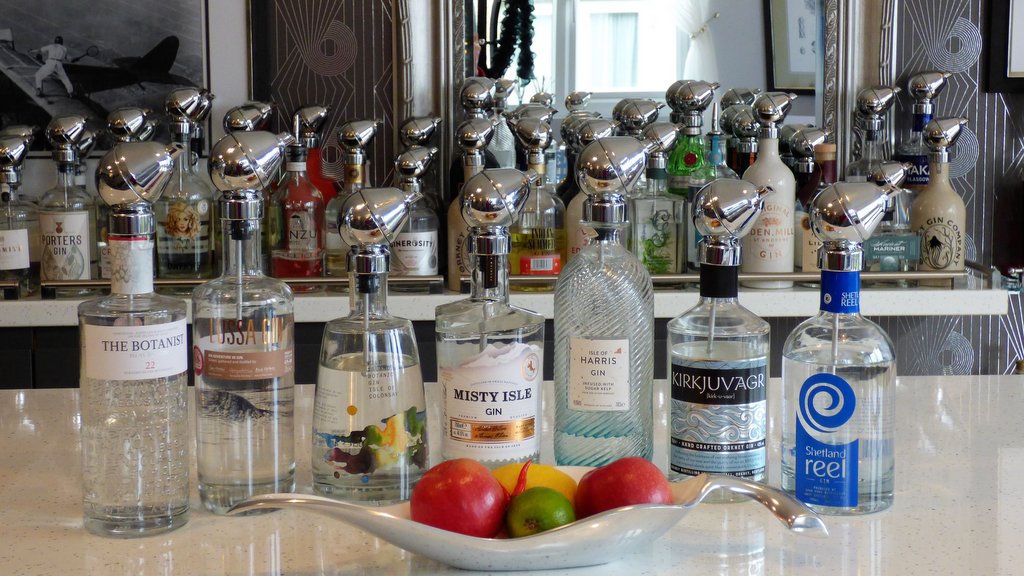 When our guests recognise the difference it's mind blowing! The Perfect Serve, it's so important to have the right garnish to bring out the botanicals and enhance the flavour to suit individual taste buds. We each have different receptors to flavour, there are more than 3,000 and none of us have them all, so flavour and taste is so very different for everyone.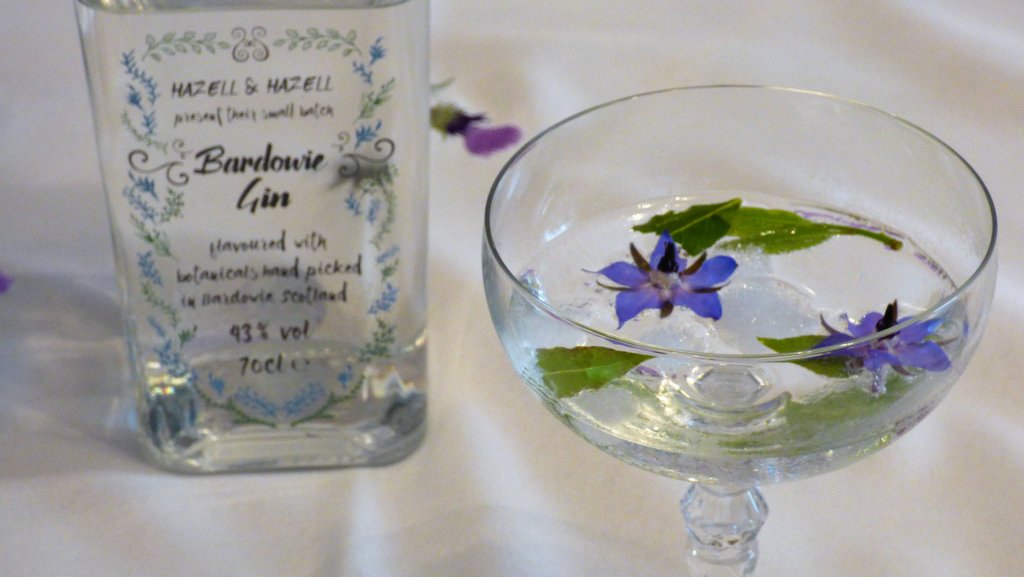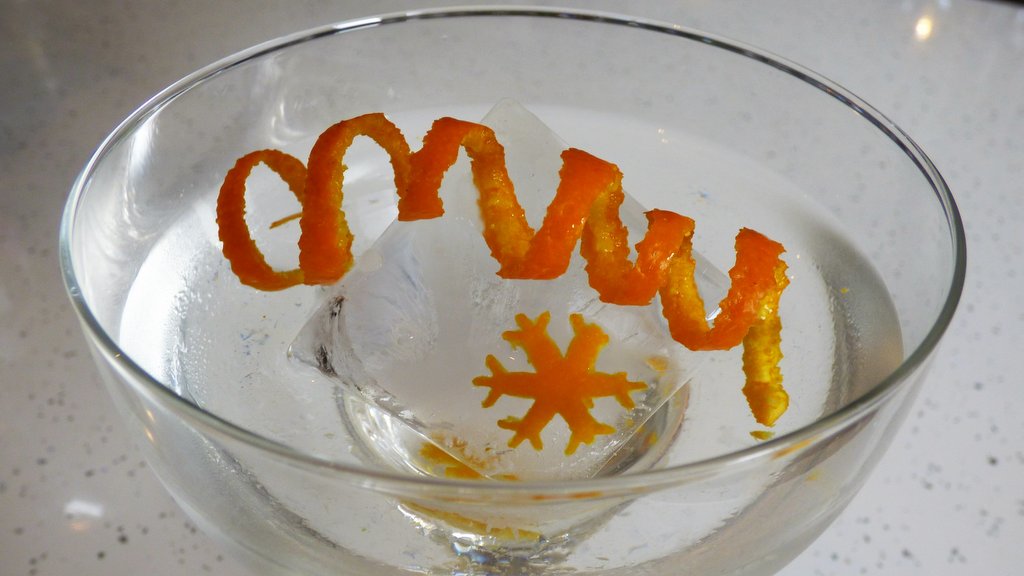 Garnishes hand-picked from the herb garden don't come any fresher or more flavoursome. A herbaceous gin, we like to call an Afternoon Gin is so delicious with fresh herbs and citrus and the chinking of ice sets the mood of what is to follow.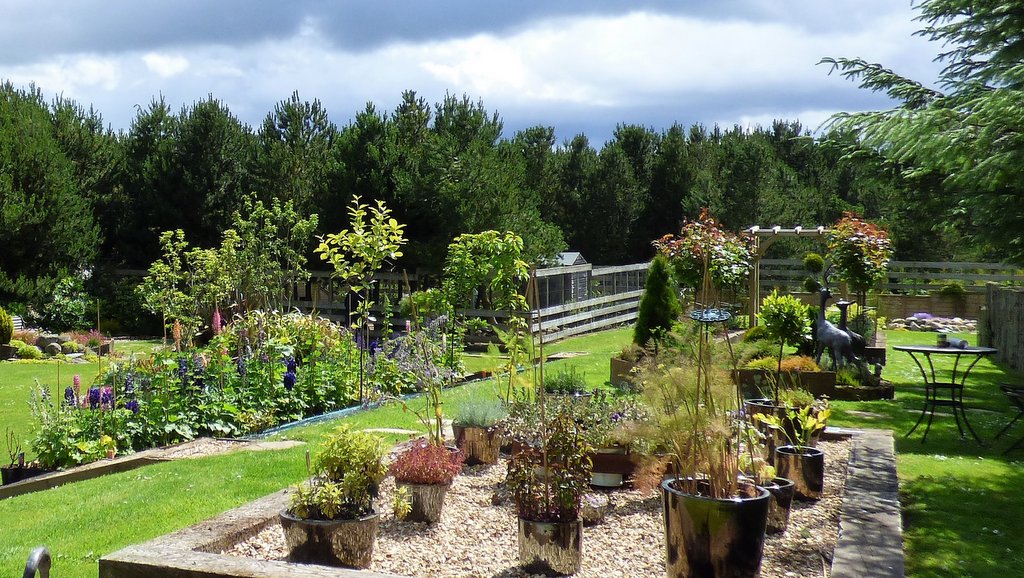 An Evening Tasting Gin at The Auld Post Office commences with an herbaceous G&T, followed by nosing botanicals and tasting four different flavour profiles of gin. By now it's quite evident of the flavours which suit our guests' taste buds and a further G&T of flavour of choice or a more unusual flavour combination can be served. With more than 90 Scottish Gins in the Tasting Room, there's plenty of choice.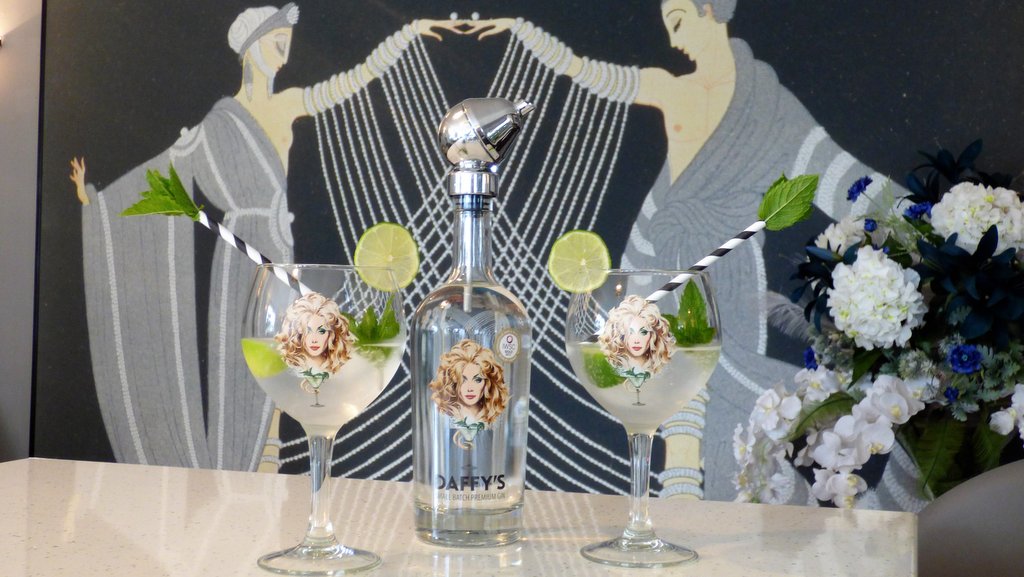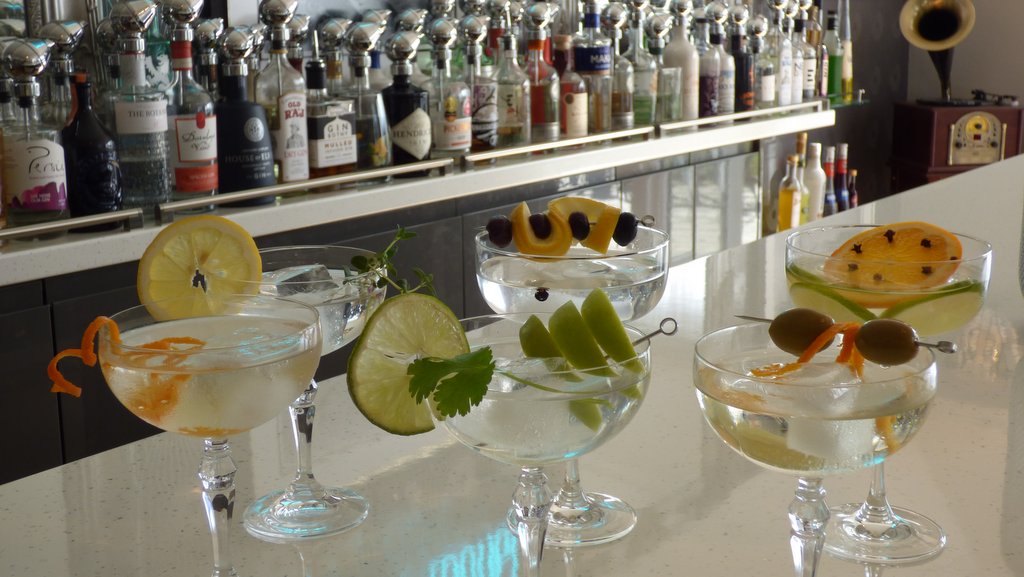 Finishing the evening with a Gin Liqueur for those with a sweeter tooth, or a Higher Strength ABV for those who enjoy a stronger Juniper hit or a refreshing cocktail can be chosen.
A photo-book has been put together in the Tasting Room, showing each Scottish Gin with the distillers' recommended garnish as well as a selection of cocktail recipes from which to choose.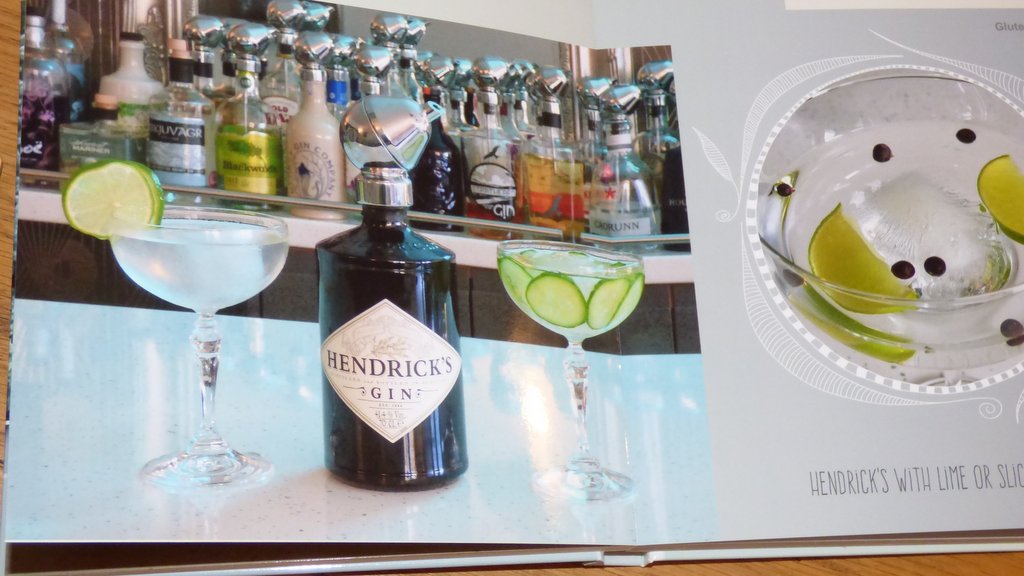 Many of our guests take notes on their Tasting journey, there's pads and pens to hand. It's difficult for our guests to remember the ones they like and the botanicals contained in the gin after tasting so many! Our guests often leave with a little shopping list of the gins they'd like to purchase and share with their families and friends once they arrive home. Many go on to host their own Gin Tasting evenings.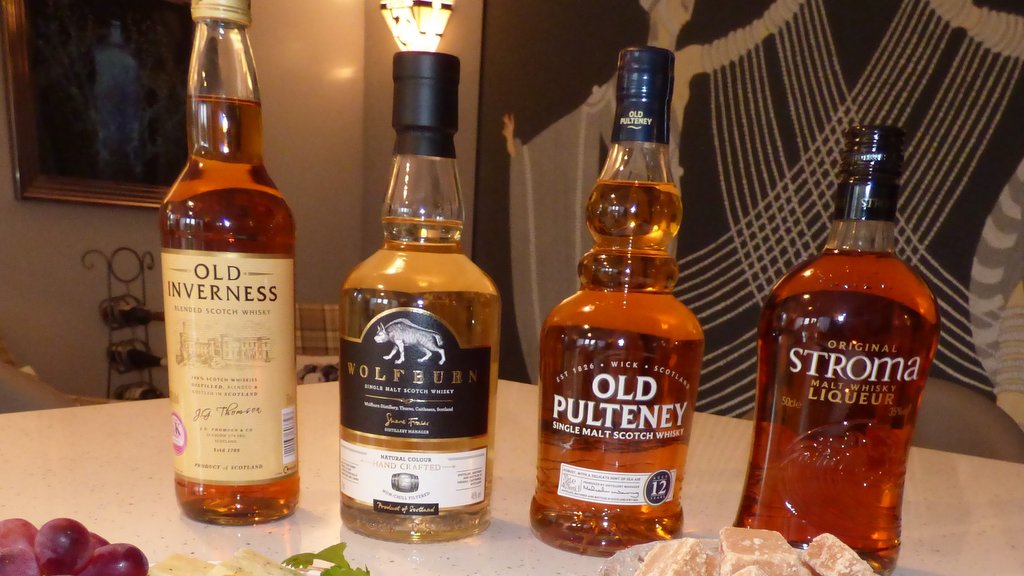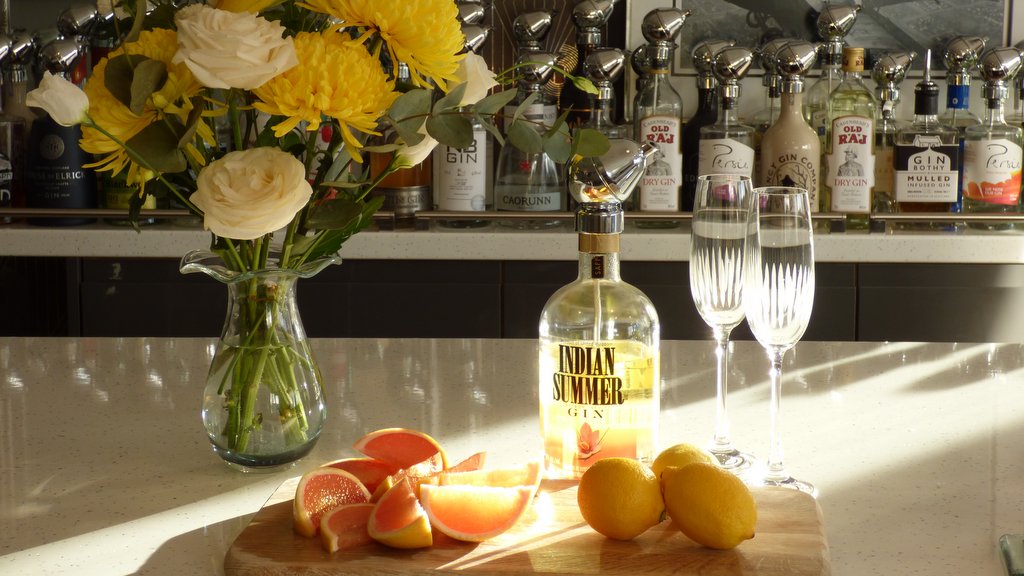 There's a few local whiskies too and other spirits and Scottish craft beer in The Tasting Room for our guests to enjoy if they prefer.
Come and join us on a 'jaunt with gin', we'd so love to meet you.
Weyland and Lynne The Auld Post Office B&B (Licensed 2pm – 11pm)