This guest blog is from one of our retired B&B owners who tells us all about where they live and why they love it so much! Jean Bowman, a keen hill runner in Burntisland (Fife) used to run Gruinard Guest House. If you thought all Scottish B&B's were run by old ladies who look like Mrs Doubtfire...you'd be SO wrong!
Hello to all readers of this my first ever blog. I hope you will find it informative and enjoy learning more about 'The Golden Fringe' of Fife. The title of this blog says it all. Every day the views and the light amaze and delight us. Even today in the aftermath of a storm we had iridescent clouds above the river. Beautiful. My name is Jean and I moved here to Burntisland with my family of 2 boys a dog and a husband in 1988. It was our dream to live by the sea as our passions and sports are all outdoors activities. We deliberately looked for a house to renovate in our own style which we called 'Gruinard' after the beautiful bay in the north west of the country where we holidayed for 34 years. The renovation took over 4 years and then became a B&B in 1992 after my sons persuaded me to invite people to stay in what was always Granny's room.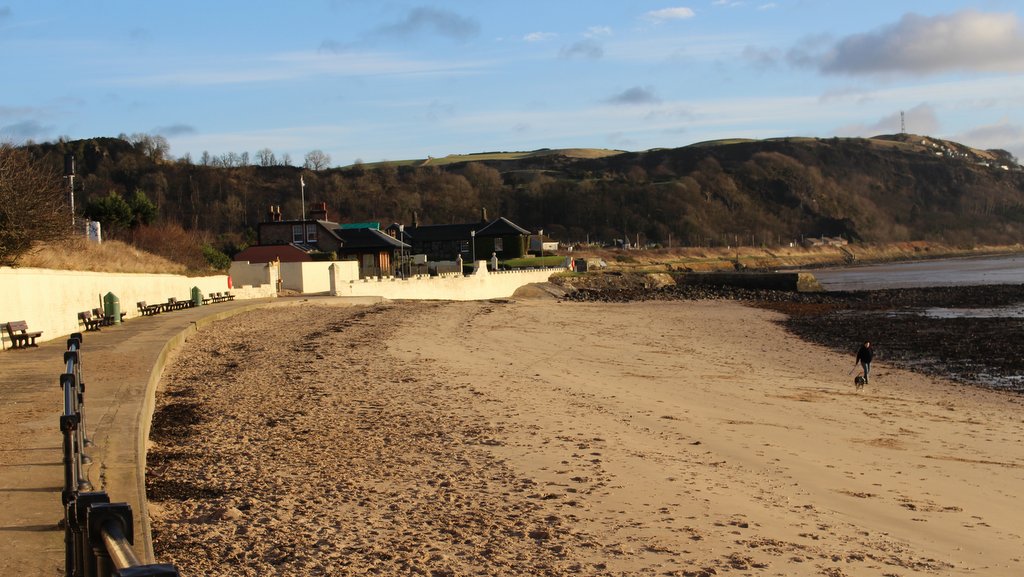 We love meeting so many interesting and lovely folk from all over the world. We are situated on the main route on the coast from St Andrews to Edinburgh so we have a lot of tourists passing by. The education it gave my 2 sons was second to none. They learnt so much and have excellent social skills which still remain with them today.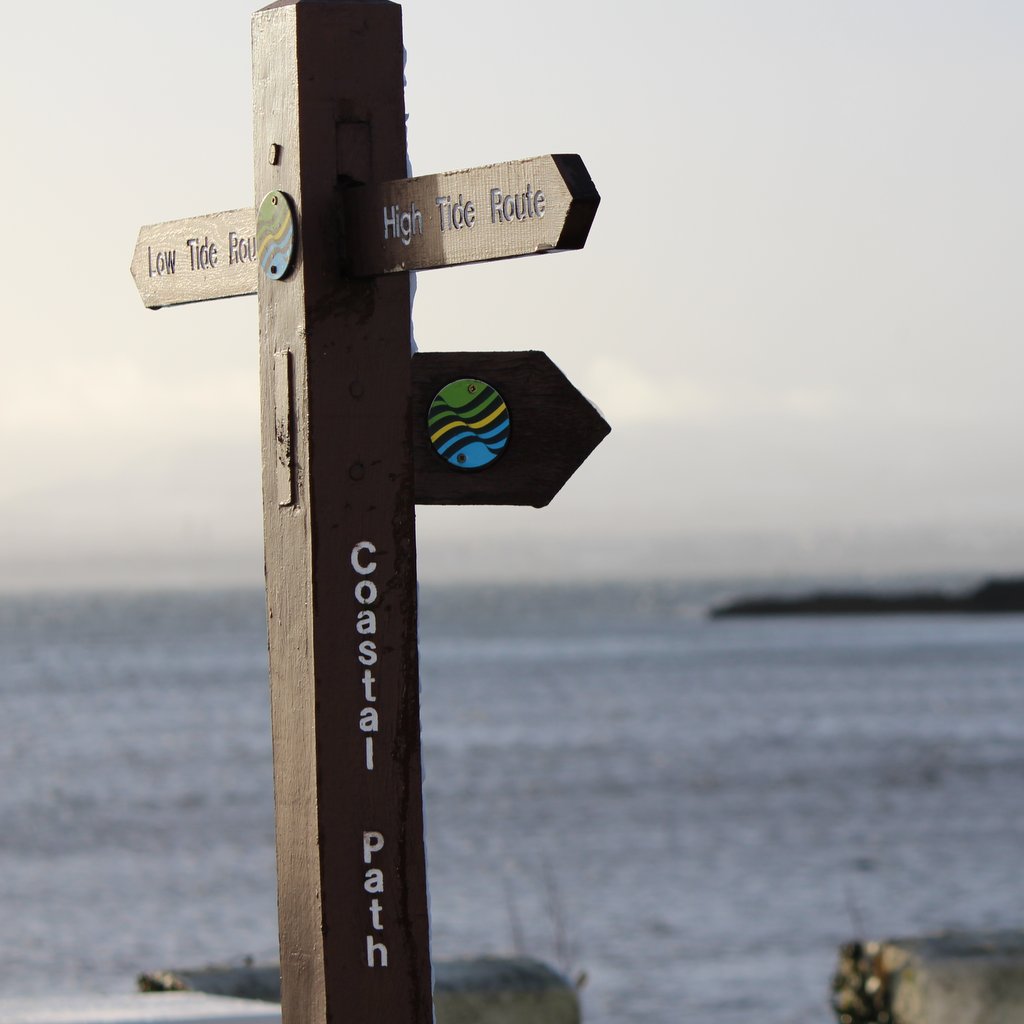 The Fife Coastal Path is in front or behind our home depending on the state of the tide. The Path starts at the Forth Estuary in the south, to the Tay Estuary in the north and is 117 miles long. We run, walk or mountain bike on the path most days at some point, we also sea kayak adjacent to the path. Mostly in the middle of the day although we have squeezed in a cycle before serving breakfast occasionally.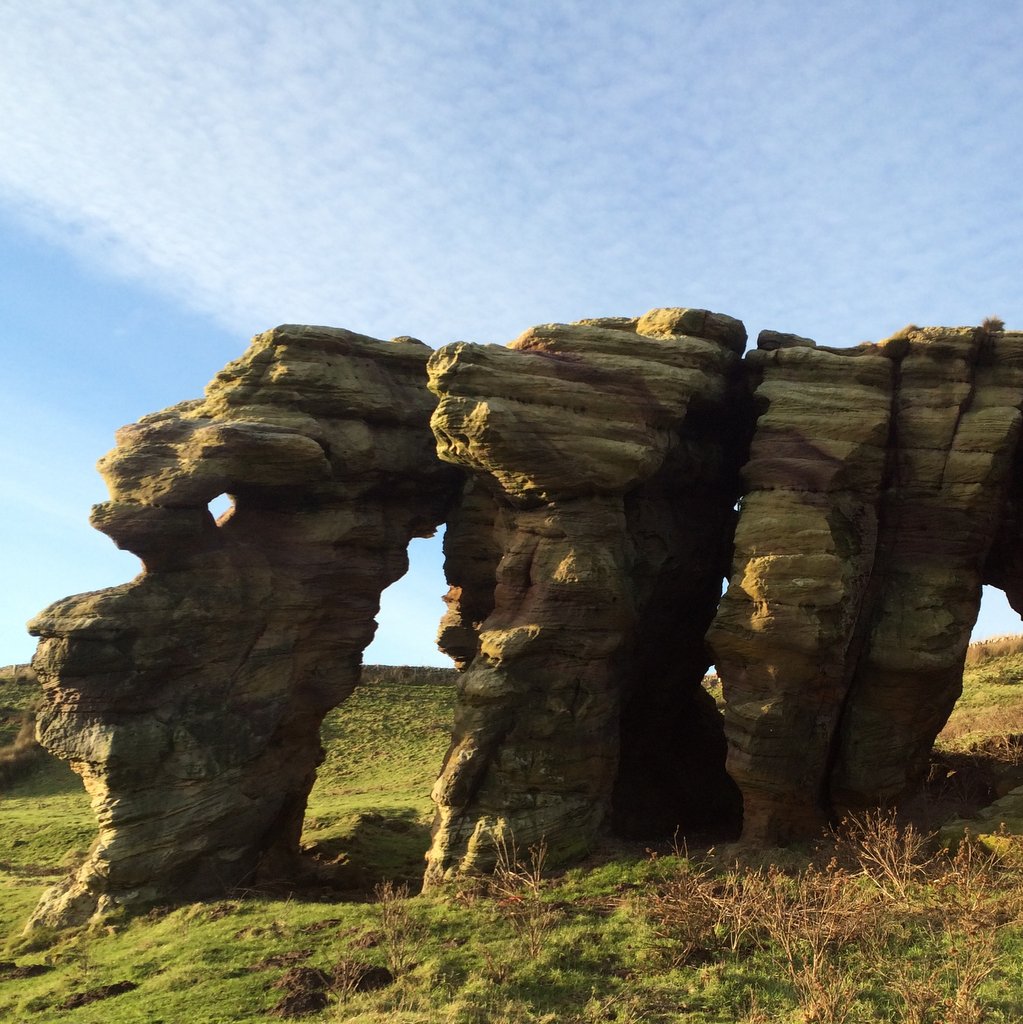 It is always interesting and a great training ground for us when preparing for marathons, Ultras or long hill races. Hill racing (Fell racing) is our favourite sport but living by the coast means we have the best of both worlds. It is only 30 minutes' drive to our local hills. The Fife Coastal path is varied but always good to walk on with good sturdy shoes or in our case trainers. Only small sections need boots or shoes with a bit of grip. It has fantastic public transport links so it doesn't have to be done all at once you can do small sections at a time. The churches can be very special for different reasons.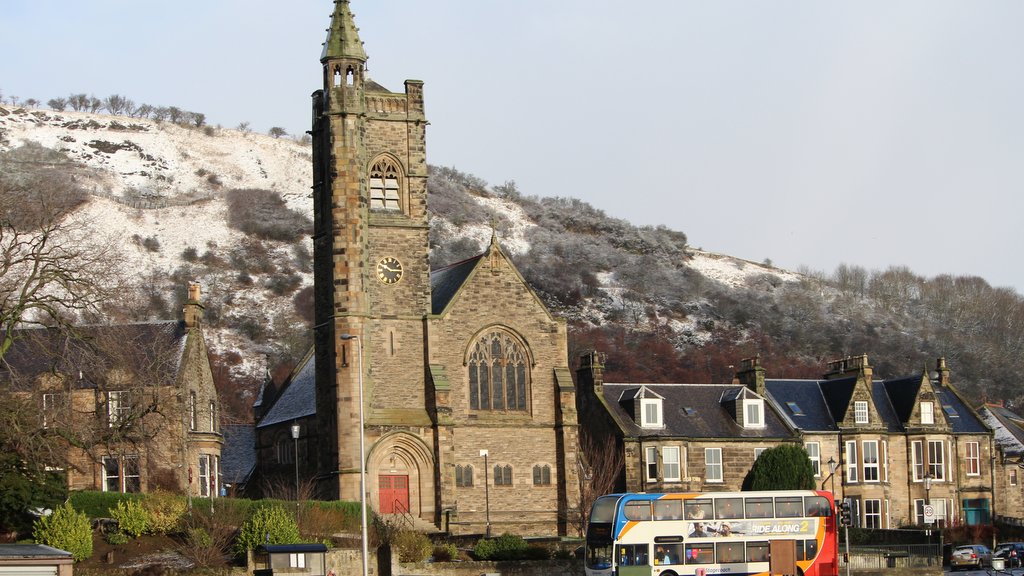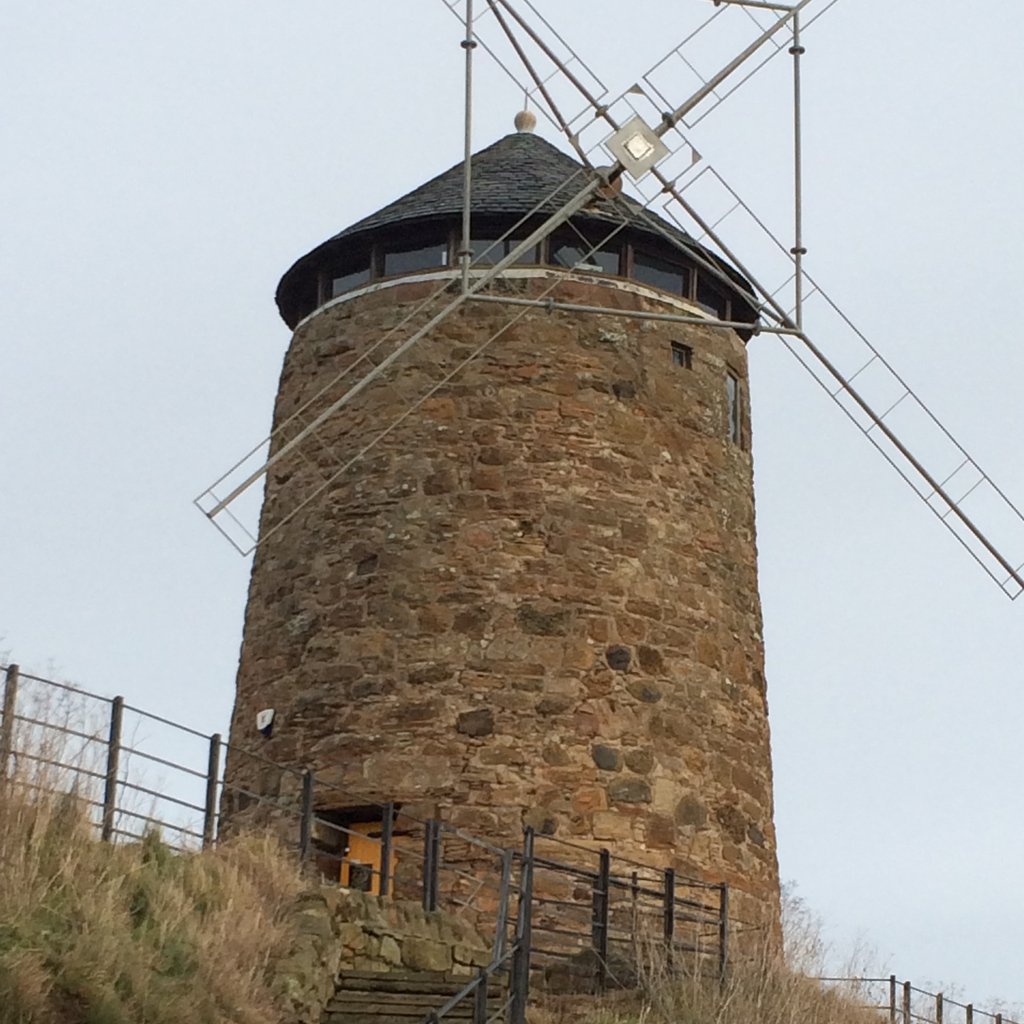 You will also see evidence of old brick war time buildings. Gun batteries, look outs and anti-tank defences all along the coast and many of the islands have them too. There was a fear that the enemy would bomb the Forth Rail Bridge during the 2nd World War and on the island of Inchkeith (4 miles South East from Burntisland) There were 1000 men stationed here for the duration of the war.
You may also be lucky enough to see seals possibly Dolphins or Porpoises, Herons and hundreds of other birds. There are usually squirrels around in the trees or on the paths as you walk along. At this time of year the ground within the tree plantations to the west of Aberdour is covered in snowdrops then in a few months' time there will be a carpet of daffodils for over one mile on the verges adjacent to the path.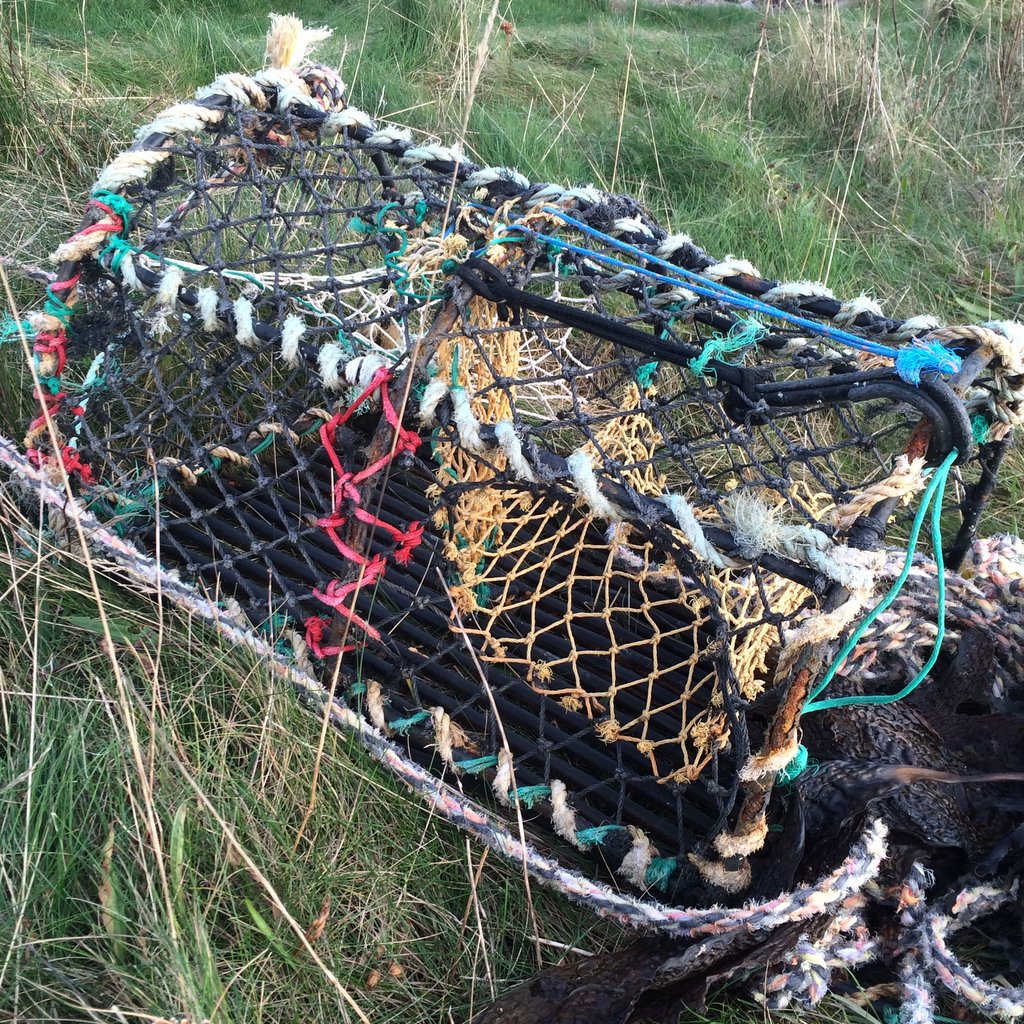 The coal mines are closed now but you can still see the pit head at the Francis Colliery to the east of Ravenscraig Castle. Industry in the Central part of Fife was ship building now car scrap yards. Ship yards are repairing oil rigs towed in and anchored out in the river which provides work for skilled tradesmen at various points all along the coast. Factories have been knocked down but in their place are lovely family houses where parents commute to Edinburgh for work.
Then there are the small fishing villages of the North East Neuk to the east of Lower Largo. Only Pittenweem lands fish now and the pan tiled cottages of the fishermen are occupied by artists and crafts people for during August for the Pittenweem Arts Festival.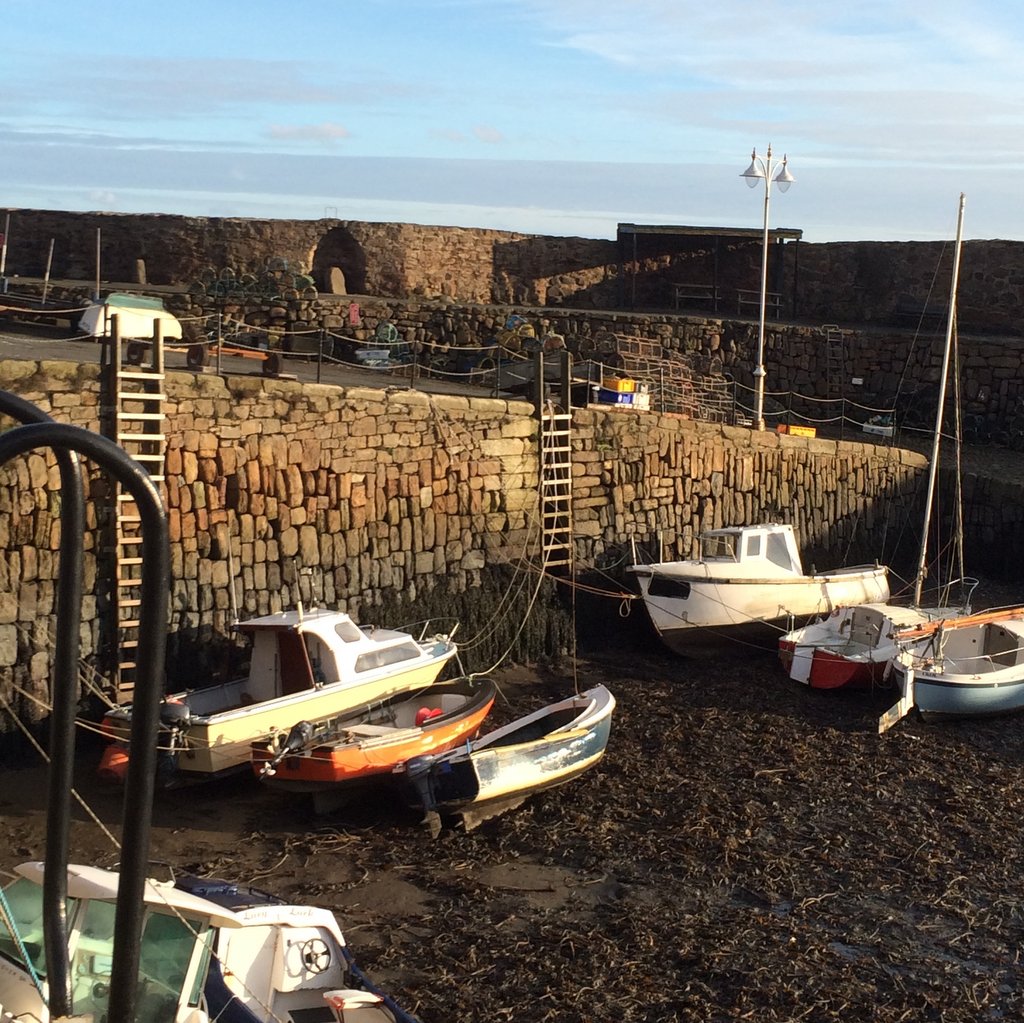 Anstruther is the home of the Scottish Fisheries Museum at the Harbour Head in Anstruther. Anstruther has numerous excellent fish and chip shops some having national award s for their produce. Marinas for leisure craft are also found in the harbour and for boat trips to the Isle of May this is the departure point for the Island.
Below are the names of some of the villages and places to see along Coast.
North Queensferry
Burgh of Leven
Burgh of St Monans
The Historic Royal Burgh of St Andrews
Royal Burgh of Pittenweem
Royal Burgh of Burntisland
The Royal Burgh of Crail
Royal Burgh of Dysart
Royal Burgh of Culross Burghs of Elie & Earlsferry
Royal Burgh of Kinghorn
Royal Burgh of Kirkcaldy
Culross Palace, Culross Kellie Castle and Garden
Pittenweem Rossend Castle
Burntisland Newark Castle and Doocot
St Monans Ravenscraig Castle
Kirkcaldy St Andrews Castle and Visitors Centre
I hope you have enjoyed this taster of what we have to offer in Fife and it will encourage you to come and explore. Thank you for reading this blog. I have enjoyed writing about a place we love. Jean Bowman.